AIM Management & Specialists

Board

Advisors

Program Leaders

Firebirds

Young People

Partners
Young people empowering themselves through music
AIM
Young people and teachers need learning environments geared for empowerment. So we help leaders improve cultures and systems.
AIM Management & Specialists
This core team leads on the purpose, design, delivery and impact measurement of AIM's programs, to further the foundation's core aims and objectives.
Board
The AIM board is responsible for the overall governance and strategic direction of the AIM Foundation.
Advisors
AIM Advisors provide expert thought-partnership in key areas - including in music, education and impact - that help AIM further our mission.
Program Leaders
Program Leaders are executive, artistic and pedagogical experts running music for social action programs around the world.
Firebirds
Firebirds are pioneering teachers developing the art of teaching as part of AIM's core program - the Firebird Fellowship.
Young People
Young people in music for social action programs are experts in the field who actively shape our practice.
Partners
AIM's partners bring complementary expertise to our endeavours and are dedicated to collaborative efforts for better ecosystems and actions.
AIM Team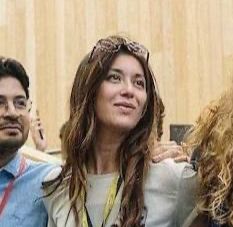 Fiona Cunningham - Director
I lead on AIM's direction and culture to further our collective mission. Music matters, great teaching matters - young people deserve both.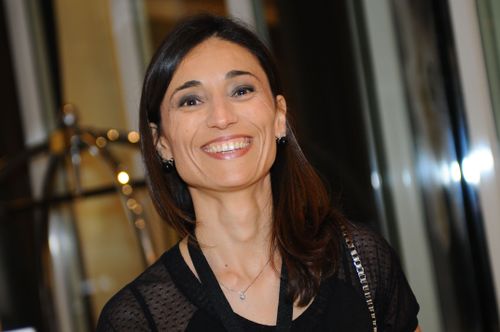 Elisa Sologni - Participation Manager
I believe together we are better. I work as a cultural consultant for the Hilti Foundation and co-founded El Sistema Greece.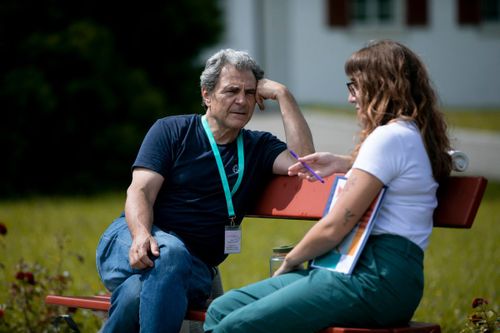 Eric Booth - AIM Specialist
I bring four decades of work with artists who yearn to use their gifts and good fortune to advance possibilities to the laboratory of AIM.
Richard Mannoia - AIM Advisor
Richard weaves artistry, education, and research to create innovative and equitable teaching practices to center expression, creativity, and joy for all music learners.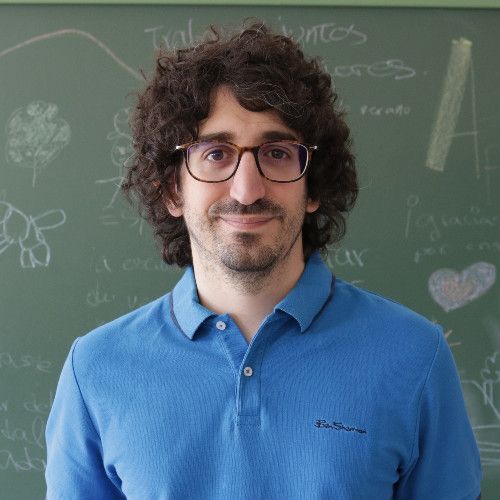 Pablo Millanes - AIM Specialist
As the Global Head of Corporate Partnerships for Teach for All, I share a lifelong commitment to educational equality with the AIM team.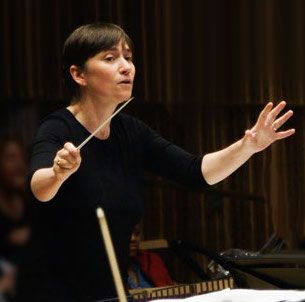 Emma Oliver-Trend - AIM Specialist
I am Artistic Director of Orchestras for All (UK), and am passionate about helping music teachers hone their practice to empower their students.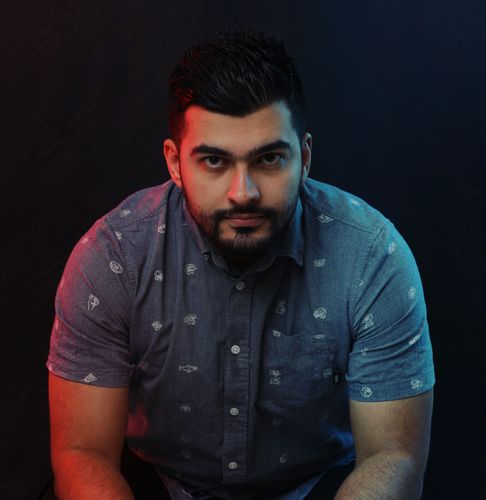 Andrés Chavarría Giraldo - AIM Graphic Designer
Andrés likes to play with shapes, colors, images, ideas and words that help to enhance all that AIM has to say and do for the world.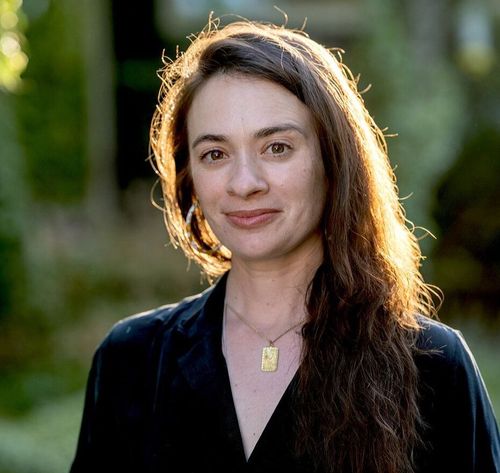 Paloma Udovic Ramos - Fellowship Manager
Paloma has always focused her efforts on the intersection of the arts and social justice, with particular focus on music education, community building, and youth empowerment.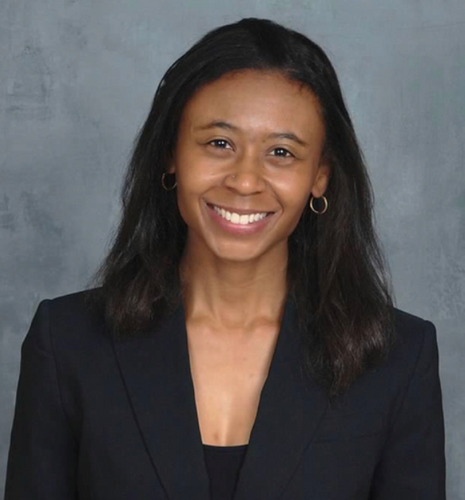 Carroll Wallace - Communications Manager
I connect people with like-minded visions using words, strategic creativity and inclusive collaboration.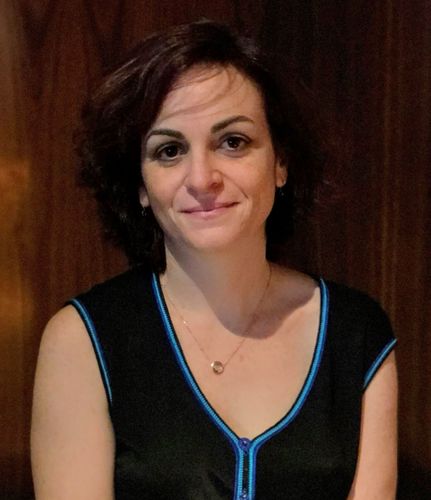 Sonia Ziadi Trives - AIM Fixer
Combining my passion for creative problem-solving and my deep love for music towards a greater purpose, I strive to make a positive social impact.
Our Board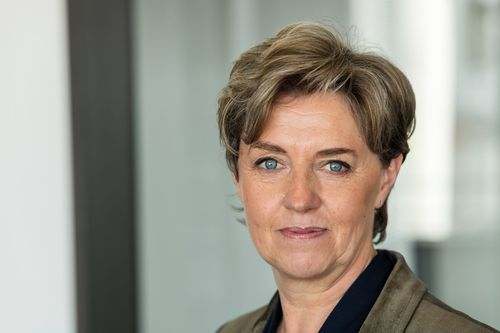 Christine Rhomberg - Chair
Christine is Director for Community Arts & Culture at Hilti Foundation, bringing her longstanding support for the field of music for social action to initiate AIM.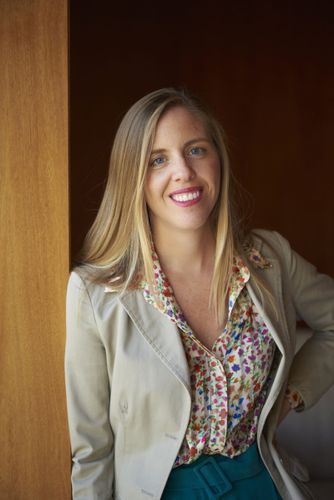 Julia Sanchez
Julia is the CEO of the Reina Sofía School of Music. Before, Julia was the COO at Teach First Spain and started her career in KPMG. She holds a Bachelor's in Business and an MBA from Columbia Business School.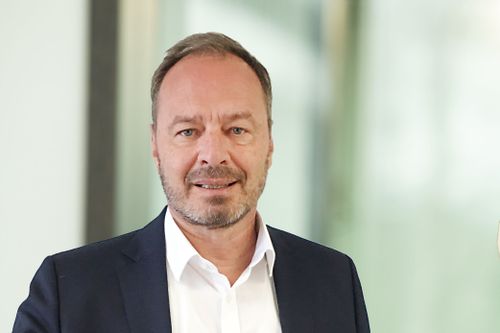 Werner Wallner
Werner is the Managing Director of the Hilti Foundation and Director for Economic Empowerment, bringing his finance and auditing expertise to AIM from roles including Senior Vice President Group Risk Management and Corporate Audit at Hilti Group.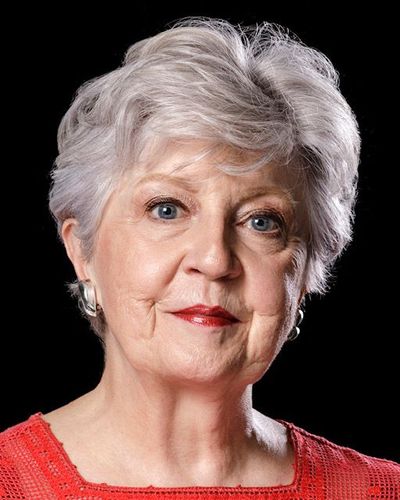 Claudia Toni
From São Paulo, Claudia is a distinguished consultant in arts and culture and an expert in cultural policy: 'Music is part of our humanity. It needs to be done by everyone and for everyone. And for this purpose I have dedicated my work and my energy.'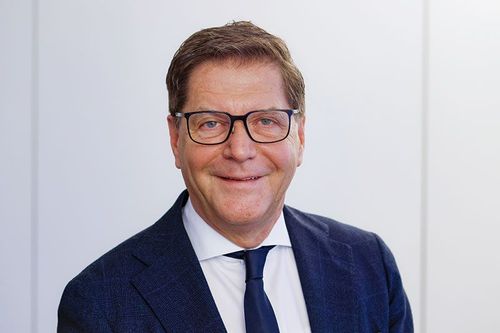 Johannes Matt
Johannes is a Hilti Foundation board member, bringing legal expertise and governance guidance to AIM.
Our Advisors
Werner Binnenstein
Joseph Conyers
Mark Gillespie
Reuben Moore
Fran Sanderson
Karen Zorn
AIM Thanks...
Marin Alsop
Nathan Amaral
Simi Ambass
Egbert Appel
Yazmany Arboleda
Johann Baar
Beatrix Bättig-Staud
Samar Bandak
Anis Barnat
Stuart Barr
Nicola Benedetti
Emily Beynon
Antje Blome-Müller
Martin Rudolf Brenninkmeijer
Felipe Bueno
Monique Cabral
Tim Casswell
Ricardo Castro
Sorcha Coller
Isabela Leiva Costa
Jessica Cottis
Andrea Creech
Romain Croche
Katrina Damigos
Amanda Dagnino
Ben Darmanin
Roz Devile
Louise Dorner
Gustavo Dudamel
Barbara Ellmann
Natalie Frakes
Michèle Frey-Hilti
Guillem Gafaell
Enrico Galli
Laura Gardiner
Matthias Gillner
Sascha Goetzel
Kristy Goh
Roberto González-Monjas
Katharina Gruber
María Guerrero
Rodrigo Guerrero
Luise Heidenreich
Michael Hilti
Nathan Hughes
Gabriel Iscuissati
Alexi Kenney
Amy Kirkland
Hazal Kol
Jennifer Latrobe
Bruno Lima
Eleni Liora
Heike Loaker
Joanna Massey
Anthony McGill
Juan Mendoza
Marco Meyrat
Inés Monjas
Santo Scala Mora
Guilherme Moraes
Beatriz Morilla
Johannes Moser
Robin Müller
Tai Murray
Cesar Ore
Ena Pervan
Maressa Portilho
Pooja Pradeep
Mike Repper
Jimmy Rotherham
Aaron Salazar
Bastien Sannac
Clemens Schedler
Simon Schellnegger
Ronan Scolard
Quinn Simpson
Roland Stieger
Carlo Taffuri
Laura Tamayo
Maria Helena Tamayo-Tobon
Pete Tashjian
Dan Trahey
Elena Urioste
Bram van Sambeek
Valerie Uhlig
Franka Verhagen
Esther Viñuela
Sharon Watson
Emily Webb
Truda White
Gerald Wirth
Franziska Wizany
Yeliz Yalin Baki
Pedro Zenteno
Jennifer Stumm