ACADEMY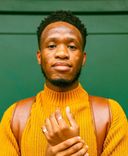 'We want to be defined by our artistry, not our disadvantages'

Solaariss, Saxophonist
FOR
IMPACT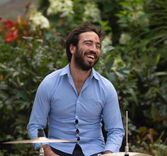 'Be the teacher you would have liked and needed'

Andre Camacho, Percussionist & Firebird
MUSIC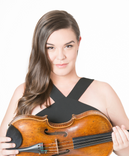 'When we make music with joy and understanding we hold a prism that radiates meaning into every corner of life.'

Jennifer Stumm, Violist/Director of Ilumina
an initiative by HILTI FOUNDATION
AIM is an innovation lab for changemakers tackling social inequality through music education
Together, we challenge the status quo to catalyse transformational learning and pathways that help young people harness their inner resources to lead their own lives, in and beyond music.
Our Aims
Our growing community is uniting around three core aims for young people:
Artistry - young people can develop and deepen their inner artistry
Agency - young people can make empowered decisions for their lives
Community - young people can be co-creators of stronger communities
Our Work
Teaching: We deliver rigorous, innovative and holistic training to empower teachers to enable transformational learning for their students
Leadership: We provide leaders with thought-partnership, expertise match-making and action research to help them power up their programs for real change
Impact: We create 'impact labs' where changemakers can grow and share their knowledge, confidence and competence around impact
Firebird Fellowship
The Firebird Fellowship is our investment in teachers as the vital change agents for tackling educational inequality.
40 teachers from 8 pioneering music for social action programs commit to a 15-month learning journey to become outstanding teachers. They do it together - they are the Firebird Fellowship.  
Each year we also make an open call for individual teachers who want to make a difference.  Could you be a future Firebird?