AIM for teachers
Because every learning second counts
AIM's commitment to teachers
At AIM, we advocate for teachers as the most vital change agents in music education. Teachers need and deserve to develop their own agency, artistry and community if they are to guide their students to empower themselves. This belief underpins all our work.  We seek out, generate and celebrate good practices that can help teachers thrive and be effective in one of the toughest and most rewarding jobs in the world.    
The Firebird Fellowship
The Firebird Fellowship is our investment in teachers as the vital change agents for tackling educational inequality.
40 teachers from pioneering music for social action programs commit to a 15-month learning journey to become outstanding teachers. They do it together - they are the Firebird Fellowship.  
Recruitment is now open for 2024 - 2025 including a select number of places for individual teachers.  Could you be a future Firebird?
Question to the community
What is your best tip to start a lesson?
Get inspired by other people's impact
I start with a non-verbal physical warm-up, including body percussion using the rhythms from the piece we are practising.

Carolina
We play a 3 minute piece of music every lesson - students come in, sit down and get ready to ask and answer questions about the piece - it gets everyone in the learning zone.

Andre
Different students lead the first 5 minutes - silent body stretches - it's great for peer leadership and focus.

Esteban
Insights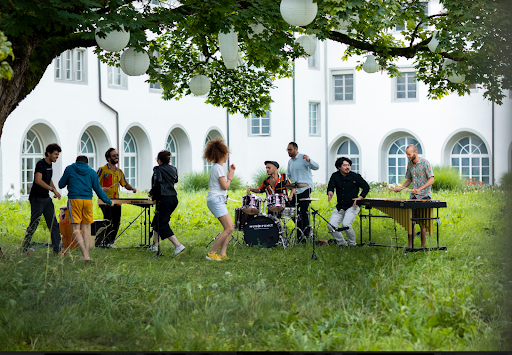 11.15.2021

Firebird Residency 2021
Firebirds unite IN PERSON after 1 year learning together online!
Read now